Based in Sydney Australia, RFL Alternators Pty Ltd is a world class manufacturer of high quality permanent magnet alternators for the power generation industry. With over 25 years of investment into research and development, RFL prides itself in continuing to develop new and efficient cutting-edge technologies and products which are at industry's forefront, and manufactures alternators to the highest of quality standards.
The objective of the blog is to give a deep understanding of Permanent Magnets, the modern industrial applications, demand and supply drivers.
Why know about Permanent Magnets
Permanent magnets are a vital part of modern life. They are found in or used to produce almost every modern convenience today, from speakers in mobile phones to the electric motors in hybrid cars; air conditioners and washing machines. Permanent magnets are used increasingly in technological applications, including traveling wave tubes, Hall Effect sensors, high temperature-resistant permanent magnets, thin-film coating equipment and flywheel storage systems.
Magnets – Permanent vs Temporary
Centuries ago, it was discovered that certain types of mineral rock possessed unusual properties of attraction to the metal iron. One particular mineral, called lodestone, or magnetite, is found mentioned in very old historical records (about 2500 years ago in Europe, and much earlier in the Far East) as a subject of curiosity. Later, it was employed in the aid of navigation, as it was found that a piece of this unusual rock would tend to orient itself in a north-south direction if left free to rotate (suspended on a string or on a float in water). A scientific study undertaken revealed that steel could be similarly "charged" with this unusual property after being rubbed against one of the "poles" of a piece of lodestone or temporary magnets.
Unlike electric charges (such as those observed when amber is rubbed against cloth), magnetic objects possessed two poles of opposite effect, denoted "north" and "south" after their self-orientation to the earth. It was impossible to isolate one of these poles by itself by cutting a piece of lodestone in half: each resulting piece possessed its own pair of poles.
Induction – Permanent Magnets Vs Electromagnets
A Permanent Magnet is made from a hard-magnetic material whose atoms have been permanently aligned during manufacturing. Permanent Magnets maintain this intrinsic magnetism over long periods of time.
An electromagnet is created by running a current through conductive wire that is tightly wound around a piece of soft magnetic material. The magnetic field stops when the electrical current ceases.
The basic operation of generators and motors relies on Faradays law of induction which predicts how a magnetic field will interact with an electric circuit to produce an electromotive force (EMF). A magnetic field is thus required to create electrical power in generator mode, or to create work in motor mode. These magnetic fields can be generated by either permanent magnets (PMs) or electromagnets. This blog will give a brief description on the differences between the two along with their associated advantages and disadvantages.
Magnetic Strength
The main benefit to using an electromagnetic is in the ability to control the resultant magnetic flux. This can be done by either turning the magnet on and off or by adjusting the current through the coil. This is an ideal characteristic for maintaining voltage regulation where the electromagnet operates as a generator.  Electromagnets also possess the ability to create greater pull strength than permanent magnets.
As the name suggests Permanent Magnets maintain a permanent magnetic flux, hence limiting the flexibility associated with voltage control whilst operating as a generator. A key benefit of PMs is that they are capable of operating at a peak efficiency at all times.
 Loss of Magnetism – A myth or fact!
Deep Dive into ways Permanent Magnets are mounted in Alternators and Motors – Understanding limitations of Surface mount PMs and how our patented Imbedded design has proven success
It is a common notion that permanent magnets lose their magnetism over a period of time. Although this is not at all true, there are conditions which may result in loss of magnetic properties.
For this we need to understand the difference between Surface Mount Magnets and RFL's patented Imbedded Design and the relation of magnetism to PM temperature rating
We conducted a lot of temperature tests on the RFL alternators and other alternators / motors using surface mounted design. The case temperature and the rotor temperature stabilize after about 1 Hour running at full load. The PM temperature range is about 120 degC and although our alternators are air-cooled, we have never registered temperatures beyond 100 degC.
However, this may not be the case with alternator design where the Permanent Magnets are surface mounted. At this temperature, the magnets can be susceptible to short circuit load conditions damaging the magnets. We have tested many other pm designs and have found these units to be prone to magnet damage under short circuit load conditions.
High loads or motor starting can demagnetize the magnets in surface mount pm designs even at magnet temperatures well below the PM temperature rating.  For example – DOL motor starting of AC motors. This is effectively a short circuit and as such many PM designs have problems starting AC motors. The RFL design does not have these problems. The motor starting ability is equivalent to a standard induction alternator with a pm exciter. The patented positioning in the RFL Alternators means that magnets are protected from flux loss under short circuit loads, even at elevated temperatures. This is a key advantage of RFL design.
We have also tested the RFL design with magnet temperatures close to 100 degC, at short circuit conditions many times and no flux loss has been registered. Due to the patented imbedded design, The RFL unit does not have this problem. In fact, we have had zero rotor failures to date.
Our largest four pole customers are reefer industry generator set manufacturers. We have produced over 2000 units for these clients. This application requires constant starting of refrigeration compressors at high temperatures and for long periods of constant operation (weeks without stopping). RFL Permanent Magnet Alternators have had not a single failure in this application.
Size
There are a number of major families of permanent magnets available for designers, ranging from ferrite, known for its low cost and low energy, to rare earth materials, which are more expensive and offer higher performance. Designers need to analyse magnetising field strength and magnetic output of magnetic materials prior to deciding on the appropriate magnet.
The design of Permanent Magnets is extremely flexible; they can be built longer and flatter, providing a large area of magnetic coverage. Due to the flexibility in Permanent Magnet sizing, the generators construction becomes more flexible. For example, a higher pole count can be achieved due to Permanent Magnets requiring a smaller
https://rflalternators.com/wp-content/uploads/2016/06/rfl_alternators_logo.png
0
0
Jason Clegg
https://rflalternators.com/wp-content/uploads/2016/06/rfl_alternators_logo.png
Jason Clegg
2018-01-16 17:25:32
2018-01-16 17:25:32
Everything you need to know about Permanent Magnets
RFL Alternators Pty Ltd., has 25 years of research in the power generation industry backing its core strengths of innovation and energy conversion to produce world class patented products which are at the cutting edge of Technology today.

Telecom sector and DC Generators
The Focus of this blog is on the changing dynamics of doing business in Telecom Infrastructure.
Early age of Mobile Telephony
Let us roll back about 25-30 years. With the advent of Mobile Telephony across the world, the need for radio communication and mobile air waves grew dramatically.
This led to the demand of a huge world-wide network of Telecom Towers from cities through to  the most remote areas. There were a number of challenges to start with some of which  still remain very relevant in today's scenario;
Availability and accessibility of land,
Capability and capacity to construct the required infrastructure,
Environmental factors aligned with operating the equipment from big cities to remote locations with exposure to extreme temperatures, humidity, altitude etc. and
Power requirements the prime subject of this blog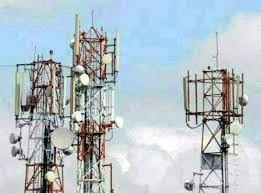 Power Requirements
More often than not power to such remote locations always was a challenge and 100% of power supplied was through diesel Power Generators.
Since, the towers had to operate without a minute's downtime in the harshest of conditions, the power generators had to be robust, powerful and at the same time extremely fuel efficient.
The first 2 requirements being the driving ones and the need for heavy AC power for Air conditioning units to shield the control units from the effects of nature, telecom companies preferred heavy power generators costing huge capital expenditure and consuming gallons of fuel, at the same time keeping a backup stock of prime power at their disposal to be used in rotation.
The whole operation was uneconomical but necessary and was never put it into question because of the lucrative revenues and bottom line growths made by Telcos around the world.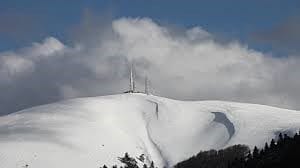 The advent of internet bubble in the 2000s
Mobile telephony in the new millennium is no longer associated with high voice calling rates and huge profits. The millennials in fact use the technology for far more complex applications and in much effective and economic communication which have depleted the bottom lines of the Telecom giants across the world severely.
The good news however is technology for infrastructure is also growing at a similar pace.
Construction equipment and technology has ensured highly efficient, fast paced creation of infrastructure
Modern control systems and radio communication does no longer require huge amounts of AC power and are becoming more and more resilient to environmental change, and
And the footprint of cell tower infrastructure has dramatically reduced.
What has not changed rapidly with respect to the second point is the perception of Telecom Providers, Infrastructure Providers and even government regulators. In an age where fuel is becoming increasingly scarce, they still rely on highly inefficient
https://rflalternators.com/wp-content/uploads/2016/06/rfl_alternators_logo.png
0
0
Jason Clegg
https://rflalternators.com/wp-content/uploads/2016/06/rfl_alternators_logo.png
Jason Clegg
2017-10-25 07:49:10
2017-11-16 11:00:14
DC Generators in Telecom Industry
Renewable energy production and use has grown at an overwhelming rate – the acceptance and uptake of this technology has been greater than anticipated with countries continuing to set target dates for converting to 100% renewable energy [1].
At least 30 countries generate more than 20% of their energy from renewables, and 120 countries have policy targets for longer-term shares of renewable energies. The European Sustainable Energy Vision outlines the transition of the energy supply and demand for the 27 EU countries to 100% renewable energy by 2050 [2] which was then revised to 2040 [3].
By the end of 2015, 23.7% of energy came from renewable sources: 16.6% from hydro power; 3.7% from wind; 2% from biomass; 1.2% from Photo Voltaic (PV) and 0.4% from geothermal, concentrated power and ocean [4].
Figures 1 and 2 show that solar PV has the highest growth rate, however recently large scale CSP has been gaining a lot of attention, and per kw, wind power has the fastest growth [4].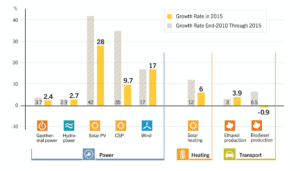 Figure 1: Average Annual Growth Rates of Renewable Energy Capacity and Biofuels Production, End-2010 to End 2015 [4]
A number of challenges arise with the use of renewable energies. Firstly, energy is not 'on demand' and therefore may not always be available when required. This issue is more pertinent in terms of a source like solar, which is only available during sunlight hours. The practiced solution to this problem is simply to have a combination of different power generation sources, such as those listed in Figure 2.
An important fact to note is that with the exception of solar PV (which creates DC through the photovoltaic effect), renewable sources create power through the use of a generator which is driven by a prime mover. The prime mover can be wind, steam from
https://rflalternators.com/wp-content/uploads/2017/07/renewable.jpeg
162
310
Emma Morgan
https://rflalternators.com/wp-content/uploads/2016/06/rfl_alternators_logo.png
Emma Morgan
2017-07-10 19:33:19
2017-10-10 06:55:59
Rapid growth of renewable energy
By the end of 2015, 23.7% of energy was delivered from renewable sources with 3.7% of the total worldwide electricity supplied by wind energy, which is growing at a rapid rate of 17% per annum [1].
Since 2011, the cost of wind generating infrastructure has fallen by 10%, making wind energy 14% cheaper than new coal and 18% cheaper than new gas [2].
There are a variety of electrical generators on the market for use in micro-wind turbine applications. These include induction and synchronous machines.
High-end machines use permanent magnet generators – they're excellent because they eliminate the copper losses associated with rotor windings, making them far more
https://rflalternators.com/wp-content/uploads/2017/06/Wind-Turbine.jpg
402
537
Emma Morgan
https://rflalternators.com/wp-content/uploads/2016/06/rfl_alternators_logo.png
Emma Morgan
2017-06-19 14:36:57
2017-10-10 06:56:27
RFL's unique design is proving extremely valuable in wind turbine applications – assisting the rapid growth of wind renewable energy technology
The array of electrically powered systems used in the military has expanded beyond anticipation over the past decade and is continuing to grow at an unprecedented rate.
Unfortunately, deployed power systems have not been upgraded to meet power requirements.  The Army has an extremely rapid, mobile, spontaneous and agile deployment, making its power solution requirements some of the most complex.
The Army currently relies on power generation from a series of wound rotor diesel generators ranging from single-phase 1.3kVA generators up to three-phase 60kVA generator sets.
The current scenario for an Army deployment is to work the 'power planning' around each mission, this dictates the power generation and distribution to be deployed. When the mission capability increases, larger generators are needed to handle increased loads. As the mission decreases, smaller generators are required to replace the larger ones in order to keep the generator load balanced.  This causes logistical problems and breaks the scalability and modularity requirements associated with an Army deployment.
A well-known constraint on three-phase generators is load balancing techniques. The Army has been known to deploy with load banks in order to keep three-phase generators balanced and maintain a reasonable load.  This is cumbersome to a mobile deployment force.
Permanent Magnets Synchronous Generators (PMSG) like those developed by RFL Alternators have significant advantages over the conventional wound rotor generators. Firstly, load balancing. Although load balancing is recommended for PMSG technology and should be practised, it does not bear the importance that it does on traditional wound rotor generators, and certainly does not need to be as closely balanced.
Perhaps the most significant advantage with the PMSGs is they can be paralleled. This
https://rflalternators.com/wp-content/uploads/2017/05/army-image.jpg
450
800
Emma Morgan
https://rflalternators.com/wp-content/uploads/2016/06/rfl_alternators_logo.png
Emma Morgan
2017-05-15 15:12:24
2017-10-10 06:57:23
How PMSG technology supports the Army's complex power requirements
European legislation to phase out vehicles equipped with the internal combustion engine has led to a shift in the market – making way for Electric Vehicle technology to be embraced.
Permanent Magnet BLDC drives have been identified as the most promising technology to provide the attributes required for modern Electric and Hybrid Electric Vehicles.
Awareness of environmental problems is growing dramatically throughout the world. This is leading to a tremendous interest in developing non-polluting Electric Vehicles (EV) and Hybrid Electric Vehicles (HEV).
Vehicles equipped with the traditional Internal Combustion Engines have been in existence for over a hundred years. Although ICE vehicles have been improved by modern automotive electronics technology, they only offer around 20% efficiency [1]. Electric vehicles are one of the most promising technologies that can lead to significant improvements in vehicle performance, energy utilisation efficiency, and emission reductions.
Multiple countries have already acted on enforcing a ban on combustion engines, initially led by Norway for 2025. Other European countries include Sweden, France, Germany, Belgium, Switzerland and the Netherlands whom are considering a phase-out by 2030. This is not only in order to cut CO2 emissions but also to reduce the European Union's (EU) dependence on Russia. Outside of the EU, phase-out of ICEs also seems likely in Japan which is home to the world's top-selling electric car, the Nissan Leaf [2].
Electric Vehicles and Hybrid Electric Vehicles have been identified to be the most viable solution to address the problems associated with the internal combustion engine. Electric drivers are the core technology for Electric Vehicles (EVs) and Hybrid Electric Vehicles (HEVs). These vehicles need to meet a number of requirements to be competitive in the automotive field, including: interior comfort, extended range, efficiency, low cost, reliability, and low maintenance [3]. These requirements lead to developing smaller efficient and higher-output motors. The basic characteristics of an electric drive for Electronic Vehicles are [4]:
high torque density and power density;
very wide speed range, covering low-speed crawling and high-speed cruising;
high efficiency over wide torque and speed ranges;
wide constant-power operating capability;
high torque capability for electric launch and hill climbing;
high intermittent overload capability for overtaking;
high reliability and robustness for vehicular environment;
low acoustic noise;
reasonable cost
The technologies of all component hardware are technically and markedly available on the market. At present, almost all of the major automotive manufacturers are developing either HEVs or fully EVs.
There is a large variety of electric motors that come in a number of topologies, the key being to balance high efficiency, reliability, and Size Weight and Power (Swap). Presently the three most common topologies used in EVs are Brushed DC, Brushless DC (BLDC), and AC induction.
With the advent of high-energy permanent-magnet (PM) materials, PM motors are becoming increasingly attractive. Being continually fuelled by new machine topologies and control strategies, PM BLDC drives have been identified to be the most promising to provide the characteristics needed for modern EVs and HEVs.
PM motor drives have the magnetic field excited by high-energy PMs. This means the overall weight and volume can be significantly reduced for given output torque, resulting in higher torque density, very quiet operation and almost never requiring any maintenance. Because of the absence of the rotor winding and associated rotor copper losses, their efficiency is inherently higher than that of induction motors and do not have the added concern of removing heat generated in the rotor by copper losses. Induction motors need a low pole number (two or four) which requires large copper end windings and considerable
https://rflalternators.com/wp-content/uploads/2017/03/elec-car-website.jpg
1273
1909
Emma Morgan
https://rflalternators.com/wp-content/uploads/2016/06/rfl_alternators_logo.png
Emma Morgan
2017-03-20 13:23:22
2017-10-10 06:58:16
Electric Vehicle technology and the role of Permanent Magnets
For efficiency and maximum performance 3 phase alternators are the most common alternators on the market, however due to the very nature of the design they are required to work at a balanced load. Unfortunately, it is almost impossible and unrealistic to run 3 perfectly balanced loads. Any variation on any of the loads will cause unbalance in the alternator. An unbalanced load can cause a number of unwanted effects on a alternator which can in-turn affect the load.
https://rflalternators.com/wp-content/uploads/2016/07/featured-image.jpg
300
550
Jason Clegg
https://rflalternators.com/wp-content/uploads/2016/06/rfl_alternators_logo.png
Jason Clegg
2016-07-27 13:01:22
2017-10-10 07:02:15
Unbalanced Loads
The world is becoming more reliant on electrical power. Electrical power is required for a primary source of energy, back-up systems, military deployment and disaster relief. As technology increases the power demand grows, and systems can-not afford to go offline.
This drives the requirement to have larger and more reliable generators. Larger generators become unpractical and a single point of failure is evident. RFL have developed Interior Permanent Magnet Generators (IPMG) that are designed to allows a series of generators to run in parallel.
https://rflalternators.com/wp-content/uploads/2016/07/featured-image.jpg
300
550
Jason Clegg
https://rflalternators.com/wp-content/uploads/2016/06/rfl_alternators_logo.png
Jason Clegg
2016-07-27 12:51:37
2017-10-10 07:03:37
Generator Paralleling