Leading
&

educating Industry
Based in Sydney Australia, RFL Alternators is a world class manufacturer of high quality permanent magnet alternators for the power generation industry.
With over 25 years of investment into research and development, RFL prides itself in continuing to develop new and efficient cutting edge technologies and products which are at industry's forefront, and manufactures alternators to the highest of quality standards.
With ongoing solid growth, RFL continues to focus on expanding and building long term relationships with customers and plays an active role leading and educating across industries on the functionality and benefits of our innovative permanent magnet alternators.

Tony Wright
Chairman
Tony has an extensive background in international business having worked in industrial companies in Europe for a number of years and then establishing manufacturing and marketing businesses throughout Asia in building materials.
RFL Alternators

Ezra Bowen
Electrical Engineer
Ezra Bowen is an Electrical Engineer with 4 years of experience in electrical machine design in both Spain and Australia. With experience in power distribution, power storage and power electronics, he takes an agile approach to achieve customer goals in a timely manner.
RFL Alternators

Jack Long
Manager - China
As our representative in China, Jack coordinates sourcing activities and market research. He has worked for behemoths like Walmart, with over 15 years of experience. Jack works closely with the Australia team to deploy sales strategies for China market.
RFL Alternators

Jason Clegg
Managing Director
Jason brings with him more than 25 years of management and technical expertise in Power Generation Industry having worked with Industry leaders with Cummins and GE. Being an Ex-Army man, Jason leads from the front and works tirelessly to make RFL Alternators a market leader in its industry segment
RFL Alternators

Weicong Wang
Production Manager
Weicong has 2 Bachelor degrees in Mechatronics and Finance. He carries over 10 years' experience in Production and Engineering. Weicong works closely on new projects and R&D for designing and prototyping. He also handles all production and supply chain activities.
RFL Alternators

Sabyasachi Panda (Saab)
International Business Manager
Saab holds a Bachelor Degree in Mechanical Engineering and has International Business experience in Asia and Middle-east. With experience in Automotive and Power Generation industry, Saab is responsible for expanding International Presence in high growth emerging markets.
RFL Alternators
Our professional experts have in-depth knowledge and expertise on our permanent magnet alternators and their applications across a wide range of industries, and can assist your business in providing the right solution every time.
We understand change is challenging, so no matter what industry, our technical experts can assist you every step of the way to make the transition seamless.
Guide you on design choices to suit your application
Cost benefit saving recommendations
Product selection and specification details
Installation guidance
After care advice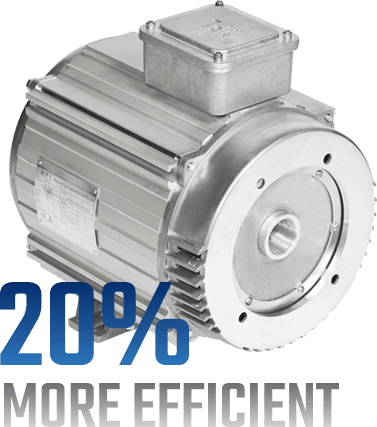 Extensive range of highly efficient permanent magnet alternators ready to optimise your business needs across a variety of industries; agriculture, mining, manufacturing, transport, construction, power generation and electricity utility services to name a few.