The objective of the case study is to highlight the advantages of RFL Alternators against the Sawafuji alternators – factory fitted in Kubota GL series generators (http://www.kubota.com.au/products/power-equipment/generators/gl-series/).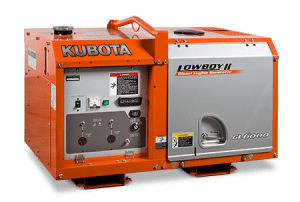 The tests conducted has been shared with users to understand the benefits of the Refit kit currently provided by RFL alternators in partnership with Macfarlane Generators, Melbourne (https://www.macfarlanegenerators.com.au/).
Know a bit more about us and our partners
RFL Alternators Pty Ltd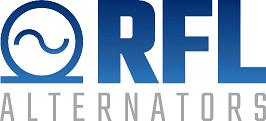 Based in Sydney Australia, RFL Alternators Pty Ltd is a world class manufacturer of high quality permanent magnet alternators for the power generation industry. With over 25 years of investment into research and development, RFL prides itself in continuing to develop new and efficient cutting-edge technologies and products which are at industry's forefront, and manufactures alternators to the highest of quality standards.
Macfarlane Generators

Macfarlane Generators was established in Victoria, 1949. They have since expanded into Queensland and New South Wales, opening doors in 1982. Today, they have more than 60 staff members specialising in supply, installation, parts, and servicing, of power generator sets for industrial, commercial, domestic, and recreational applications.
Macfarlane Generators have provided permanent and temporary power to an impressive range of clients including Truck trailers, Airports, Hospitals, Small towns, Phillip Island Grand Prix, The Sydney Harbour Tunnel. The company pioneered the development of acoustically silenced generators for film and television applications over 30 years ago, providing power for films and shows such as The ANZAC's, Crocodile Dundee, and Neighbours.
Background
 The Kubota GL Series power generators is one of the most popular and best performing small range power generators sold and used in Australia. All the below factors make the Lowboy suitable for a number of applications from industrial to home and recreational use.
Low Noise Levels: The use of the larger capacity radiator on the GL-6000/9000 generators, with oversize muffler plus a lower fan speed ensures minimum operating noise levels. A matched air cleaner hose further reduces suction noise to make sure these generators are the quietest available.
Easy Maintenance: Control panels are centrally located and easy to use, providing full operating information at a glance. Single sided maintenance reduces the operator's workload and makes checking the oil, fuel, cooling water and battery levels a simple operation. Transportability is enhanced with special forklift openings on the base of the unit as well as one-point lifting eye.
Safety Measures: The GL-6000/9000 generators provide covers for the engine cooling fan and generator for safer operation. An automatic shutdown is activated if water temperature is too high or oil pressure drops below a safe operating level and a Starter Safety System prevents engaging again after initial start.
Improved Reliability: The Kubota super mini vertical diesel engines are water cooled and have increased performance for dependable horsepower and when direct coupled to the generator, provide continuous power output levels with minimum power loss.
Sawafuji Alternators and market demand for simplicity
The factory fitted Kubota lowboy GL Series generators use Sawafuji Elec Co manufactured alternator which are very well built, reliable and have been proven in Japan since a long time.
However, the alternators do require very high level of electronics and are extremely complicated in their design. Information on the alternators and other products from the company are limited due to the complex engineering and electronics on the product.
The alternators and particularly the AVRs have reported some failures under extreme weather conditions of the Australian continent. Time and again there has been a market need to refit the alternators in case of failures with a much more reliable product. The main reasons for such an opportunity are
High labor costs at times make replacement of the Sawafuji alternators a much more viable option than repair
Sporadic availability of spares and electric components asks for products with minimal electronics and ease of maintenance
Rewinding of the sawafuji alternator in case of failures is very expensive
There is lack of reliability in the alternators after rewinding
RFL Alternators and the answers provided
The RF series Radial Flux Generators are a single stator, single rotor permanent magnet design. The combination of novel winding techniques with innovative rotor and stator design gives the RF series significant advantage over current commercially available technologies.
The RF series generators are designed specifically to be compact, lightweight whilst remaining highly efficient. All materials used in construction are conventional, so as to minimise manufacturing cost whilst still providing the specified performance.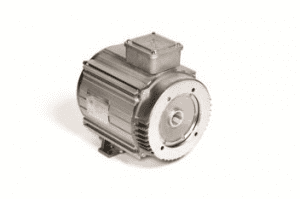 The RFL RF2-12.5 Bi-Gen is a technologically advanced PM brushless alternator, offering highest energy efficiencies while maintaining minimal physical size. It sets a new industry standard. Its PM design Brush-Less Internal Magnetic Voltage Regulation (No AVR or electronics) means that possible points of failure are kept to a minimum by eliminating traditional brushes and AVRs.
We found significant advantages when refitting the Kubota Lowboy GL 6000 with RFL alternators. The units registered 10% more power, 10-15% fuel savings and much better THD Levels
The Kubota Lowboy Re-fit Kit
Product Overview: The RFL Kubota refit kit is an ideal alternative for the Kubota GL6000 and GL9000 gensets.
The kit comes complete with: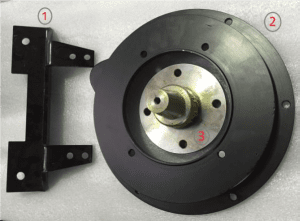 RFL PMG alternator.
Mounting foot (1)
Adaptor housing (2)
Taper drive shaft (3)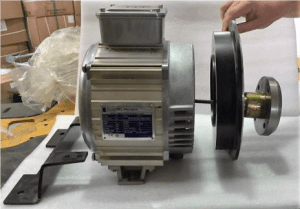 Model Options and Specifications:
RF2 – 7.5 KGL6: 7kVA / 7kW single phase 50Hz 3000rpm alternator suitable for Kubota GL6000 Lowboy Generator
RF2 – 12.5 KGL9: 10kVA / 10kW single phase 50Hz 3000rpm alternator suitable for Kubota GL9000 Lowboy Generator
KEY BENEFITS – Magnetic Flux Technology operates without electronics, uses less fuel while providing more power.
Compact and light
More power
Longer life
Easy to fit
15% saving in fuel
Low service costs
Please find the complete test procedure, test reports and summary here – Kubota Lowboy GL6000 Test Report
Click here for details on the Refit Kit – RFL Kubota Kit
For many more such interesting case studies and blogs please contact us directly or visit us at http://rflalternators.com
http://rflalternators.com/wp-content/uploads/2016/06/rfl_alternators_logo.png
0
0
Jason Clegg
http://rflalternators.com/wp-content/uploads/2016/06/rfl_alternators_logo.png
Jason Clegg
2017-12-11 09:32:43
2017-12-11 09:52:15
Kubota GL Series Refit by RFL Alternators & Macfarlane Generators