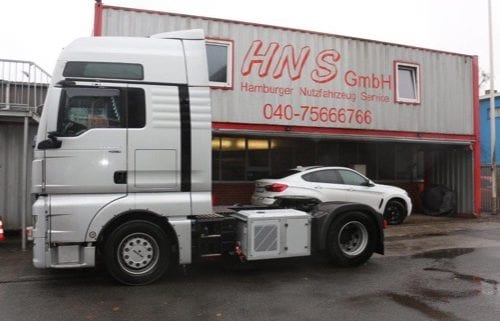 Based in Sydney Australia, RFL Alternators Pty Ltd is a world class manufacturer of high quality permanent magnet alternators for the power generation industry. With over 25 years of investment into research and development, RFL prides itself in continuing to develop new and efficient cutting-edge technologies and products which are at industry's forefront, and manufactures alternators to the highest of quality standards. Today, we are excited to share our experience and contribution in one of the most critical and fastest growing industries in the world i.e. Cold Chain Logistics
Cold chain systems are crucial to the growth of global trade in perishable products and to the worldwide availability of food and health supplies. Each year, billions of tons of fresh food products and millions of dollars' worth of exports are lost due to poor cold chain systems in developing markets.
The World Economic Forum lists food crises as fourth on its top global risks of highest concern for the next 10 years.
Globally, billions of dollars are spent on improving agricultural processes to create higher food yields, but the fact that nearly half of all food never makes it to a consumer's plate is largely ignored.
Additionally, over $260 billion of annual bio-pharma sales are dependent on cold chain logistics to ensure the efficacy of their products.
Key Facts and growth indicators in the cold chain logistics sector as a whole
Cold chain services that support perishable food distribution globally are estimated to be valued at nearly $250 billion.
Experts also estimate that cold chain logistics spending in support of bio-pharma industry is more than $10 billion and is expected to grow to $13 billion by 2019.
Asia alone contributes to $1.2 billion in growth.
The compound annual growth rate (CAGR) of cold chain markets is anticipated to reach nearly 16 percent into 2019.
Infrastructure and Road Transport Network
The infrastructure within a country is a key aspect in a company's selection of export markets. Transportation infrastructure must be capable of supporting the reliable distribution of a product within the country or region without excessive delays. The International Association of Refrigerated Warehouses has noted a strong correlation of cold storage capacity to a country's transportation score in the World Economic Forum's Transport Index.
Transportation costs are often the most challenging obstacles to suppliers in developing countries. In countries with
well-developed cold chains, most retail and franchise service providers outsource their supply chain operations to third party logistics providers (3PLs) and to other cold chain service providers that meet their requirements based on their products and business strategies.
Improving technologies in cold transportation has created a shift in transport modes
Flowers are increasingly being transported to the U.S. via ocean going vessels, rather than the traditional, more expensive air transportation option.
In fact, global shipments of all perishable products by ocean carriers has increased rapidly over the last 35 years.
Reasons for the shift include greater availability of refrigerated containers, improved facilities at ports and better technology options for monitoring shipments in route.
Air transportation is still a heavily relied on mode of cold transportation for many high value items, such as biologic and bio-engineered drugs which can cost as much as $100,000 or more.
The amount of biotechnology products that require cold chain has risen drastically around the world. Nearly half of the top 50 global drug products in 2013 required cold chain services.
Cargo challenges in air transportation have led to some pharmaceuticals shifting to sea modes in recent years.
Reefer Trucks or Refrigerated road transport trailers
Modern refrigerated trucks, known as reefers, are designed to be very versatile and can be configured in minutes to carry a wide variety of cold products. Many trucks can carry products of varying refrigerated temperatures by adjusting internal compartments to meet specific product temperature needs. Often modern trucks are fitted with GPS monitoring systems that can provide data on location and can help operators maintain the temperature in individual compartments. Individual trucks can cost between $30,000 to well over $150,000.
Refers require industrial designers and engineers to develop efficient refrigeration units for transportation vehicles and networks. The industry has developed few key systems/solutions with specific advantages and disadvantages
Primary engine – Air conditioner / Refrigerated system draws the power from the prime mover itself. The system is simple and cost effective, however may have limitations
Auxiliary Powerpack – Use of a secondary engine to drive the refrigerated unit
Clip-on refrigerated units – Units that can be fixed to the containers instead of being a part of the trailer.
Chassis mounted APU (Generator) – A generator is mounted under the chassis in a very small footprint which can run independently and is particularly efficient in fuel consumption
Transcool is a dynamic company that produces these custom-made generator sets (APUs) for the transportation sector. The goal of Transcool is to produce sustainable machines with a high energy efficiency level.
After building various prototypes, Transcool succeeded in producing a generator set able to power two refrigeration sets at the same time with a fuel consumption of only 2.2 litres of diesel per operating hour. This is achieved by tuning the unit in such a way that there is sufficient power at low engine speeds (1,500 rpm). All the generator components units were carefully placed during the development to improve serviceability.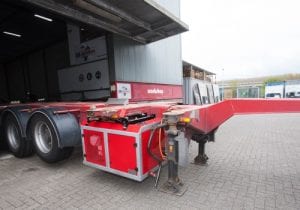 Transcool have engineered our permanent magnet alternators into their generator sets. In so doing have managed to design a very robust, compact and fuel-efficient product for the refrigerated transport industry
Innovation with regards to the packaging – Transcool have achieved rapid uptake in a short time reflective of the market place acceptance of the product. More power from drive engine and less fuel consumption.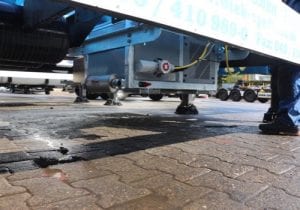 The design of highly efficient permanent magnet generator set that exceeds industry standards, is smaller and lighter that equivalent models. We also looked at common problems of existing designs and found the durability of the RFL permanent magnet alternator to be a key point of improvement.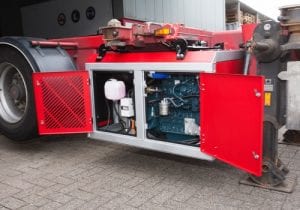 Our RF4-20 and RF4-30 permanent magnet alternators are smaller and lighter while being around two thirds of the length of competitor alternators. The durability of the RFL permanent magnet alternators has seen zero failures, (ie no electronics). The increased efficiency has enabled the complete genset packaging to be smaller and lighter as less fuel storage capacity is required.
Transcool have designed and built an innovative and industry leading generator set and RFL Alternators are proud to partner with Transcool in trying to change the industry landscape. If you want to know more about such case studies and how we can help solve your problem at hand, please feel free to write to us as well.
For more information on our permanent magnet alternator range, please visit our website or contact us.
http://rflalternators.com/wp-content/uploads/2017/11/nexgen-speedpack-24-german-truck-500.jpg
350
500
Jason Clegg
http://rflalternators.com/wp-content/uploads/2016/06/rfl_alternators_logo.png
Jason Clegg
2017-11-26 11:51:20
2017-11-26 11:51:20
Focus Industry - Refrigerated Transport