RFL Alternators Pty Ltd., has 25 years of research in the power generation industry backing its core strengths of innovation and energy conversion to produce world class patented products which are at the cutting edge of Technology today.

Telecom sector and DC Generators
The Focus of this blog is on the changing dynamics of doing business in Telecom Infrastructure.
Early age of Mobile Telephony
Let us roll back about 25-30 years. With the advent of Mobile Telephony across the world, the need for radio communication and mobile air waves grew dramatically.
This led to the demand of a huge world-wide network of Telecom Towers from cities through to  the most remote areas. There were a number of challenges to start with some of which  still remain very relevant in today's scenario;
Availability and accessibility of land,
Capability and capacity to construct the required infrastructure,
Environmental factors aligned with operating the equipment from big cities to remote locations with exposure to extreme temperatures, humidity, altitude etc. and
Power requirements the prime subject of this blog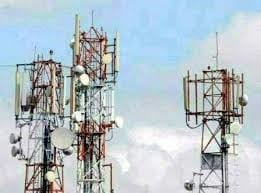 Power Requirements
More often than not power to such remote locations always was a challenge and 100% of power supplied was through diesel Power Generators.
Since, the towers had to operate without a minute's downtime in the harshest of conditions, the power generators had to be robust, powerful and at the same time extremely fuel efficient.
The first 2 requirements being the driving ones and the need for heavy AC power for Air conditioning units to shield the control units from the effects of nature, telecom companies preferred heavy power generators costing huge capital expenditure and consuming gallons of fuel, at the same time keeping a backup stock of prime power at their disposal to be used in rotation.
The whole operation was uneconomical but necessary and was never put it into question because of the lucrative revenues and bottom line growths made by Telcos around the world.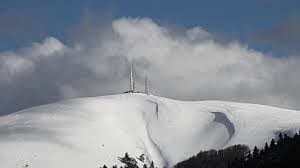 The advent of internet bubble in the 2000s
Mobile telephony in the new millennium is no longer associated with high voice calling rates and huge profits. The millennials in fact use the technology for far more complex applications and in much effective and economic communication which have depleted the bottom lines of the Telecom giants across the world severely.
The good news however is technology for infrastructure is also growing at a similar pace.
Construction equipment and technology has ensured highly efficient, fast paced creation of infrastructure
Modern control systems and radio communication does no longer require huge amounts of AC power and are becoming more and more resilient to environmental change, and
And the footprint of cell tower infrastructure has dramatically reduced.
What has not changed rapidly with respect to the second point is the perception of Telecom Providers, Infrastructure Providers and even government regulators. In an age where fuel is becoming increasingly scarce, they still rely on highly inefficient power generators consuming huge amounts of fuel.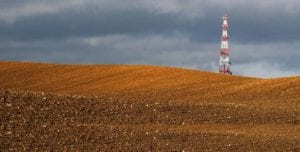 DC Generators vs AC Generators in Telecom Grids
Technological advances enable telecom control units / towers to operate at higher temperatures thus eliminating the air conditioning load at site, creating significant energy savings and opening the market for DC generators.
Solid state electronics need DC power, not AC power
RFL Alternators today are trying hard to overcome this perception of 100 years of conventional systems and AC power legacy. Our cutting edge permanent magnet technology provides the following advantages;
No maintenance and high reliability – limited electronics, simple efficient design only rectifications diode used
Long life – With less failing, wear and tear parts our alternators promise long life
Very compact – Reduced footprint ensures overall size of generator to be reduced
Increased Efficiency – Use of cutting edge patented technology increases efficiency by 10 -15%% and reduces fuel consumption by up to 20%
Light weight – Reduces costs of reinforcements, enclosures and increases serviceability
Low DC voltage ripple
WHY TELECOM?
Presently 4.7 billion unique mobile subscribers and 5.7 billion projected by 2020. Telecommunications companies worldwide will invest over $1.4 trillion in the construction of new cell towers and equipment upgrades by 2020. Reducing energy cost presents a major opportunity to increase profit in an ever-shrinking unit subscriber fee base.
Mobiles are replacing land lines as primary means of communications. Now the same level of reliability is being demanded of mobile network as to wired telephone networks in yesteryears.
There is increased focus and awareness among nations for reducing carbon footprints, use of conventional fuel and energy sources to limit the dangers of Global warming.
Key Facts
More than 90% of the current telecom towers use inefficient AC power.
By 2030, it is predicted that 90% of the global population will have a smart phone.
Australia – The large geography and remote towns and populations make it ideal for use of DC powered Generators.
India – It is estimated that the telecom towers in India consume more fuel than all trucks running in the country.
Africa – Large parts of the continent still suffer power outages for 12-18 hours. This makes even the most urban of sites needing highly fuel-efficient systems for tower operations.
USA – With the role out of 5G networks, there will be need for better and efficient systems.
RFL Alternators Pty Ltd., and our partners are constantly trying to change perceptions and challenge traditional thought process in the Energy Generation space. We are right in the middle of innovative projects in sectors like Telecom, Marine, Transport, Renewable Energy and Military.
You can find about all of our DC PMAs in our new DC Range Products Page on the website. For more such interesting facts and to know more about all the interesting work that we are doing at RFL Alternators, please get in touch with us.
http://rflalternators.com/wp-content/uploads/2016/06/rfl_alternators_logo.png
0
0
Jason Clegg
http://rflalternators.com/wp-content/uploads/2016/06/rfl_alternators_logo.png
Jason Clegg
2017-10-25 07:49:10
2017-11-16 11:00:14
DC Generators in Telecom Industry